What is Feng Shui?
Waking up in the morning, eating breakfast in your pj's and then casually sitting down at your desk (or couch) to begin your day's work….ah it sounds like the entrepreneurial dream which has, thanks to Covid, become a reality for so many people. Working from home, even if it is part-time has become the norm, but how do you maximise your work space and efficiency whilst sitting in your home office?
Introducing…Feng Shui.
Feng Shui is the ancient art of balancing and harmonising the energies of your environment. With a strong focus on the five elements of water, metal, fire, wood and earth, Feng Shui creates vibrancy and abundance whilst helping to clear negative blockages and stagnant energies.
Each of the five elements have a corresponding trait and when you can properly balance the 5 different elements in your workspace, you can help their corresponding traits to thrive in your business.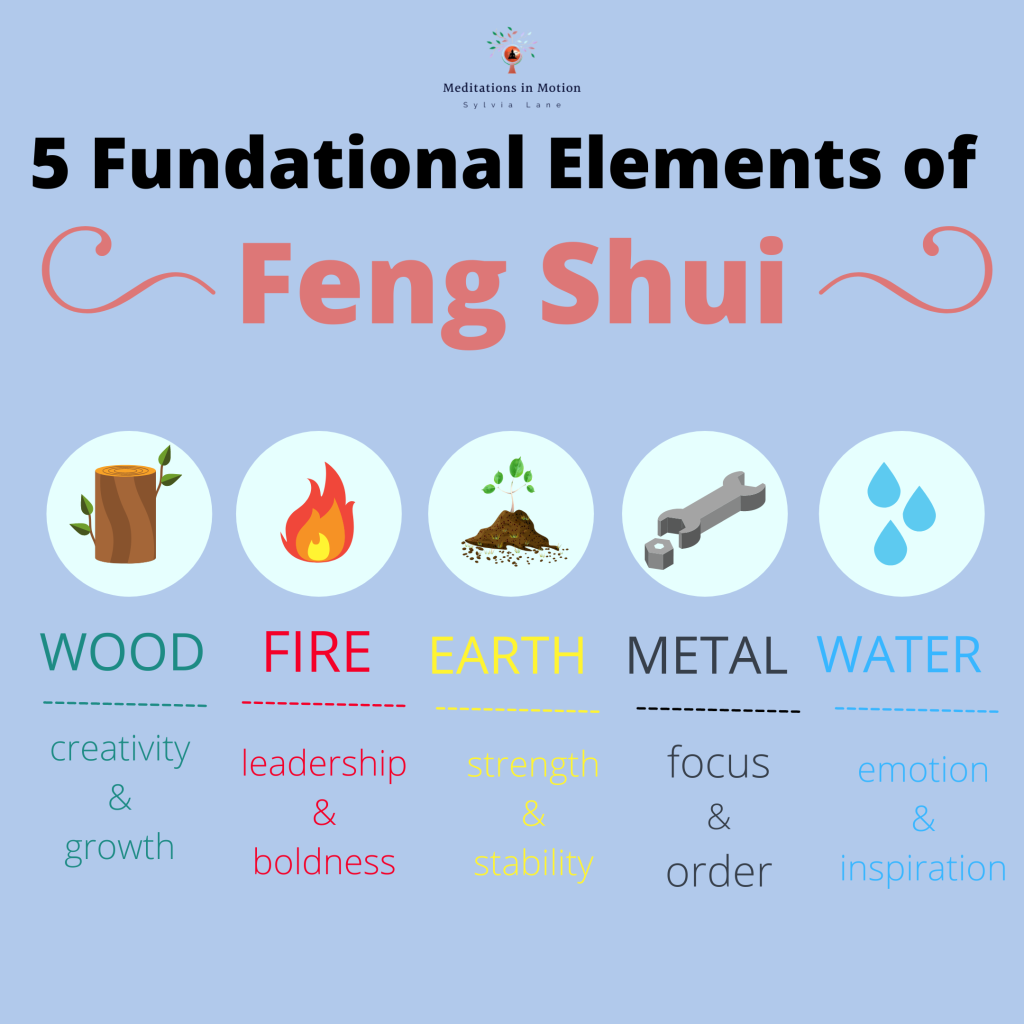 "If you work from home and create a balanced representation in your office, it can reflect how you're reacting to outside experiences. It becomes a metaphor for your career, your business and your relationship with money."
Does Feng Shui really work?
Research shows that spaces and our environments play a huge role in how we feel and perform. One study showed kids at school that can look outside a window, to views of mountains, garden and other natural elements, had higher scores on a wide range of tests, as opposed to kids looking at roads and parking lots. This logic is kind of what Feng Shui is all about.  
If you need more creativity, more focus or more money coming in – change your space, and you will change your business. 
Here are 7 ways to use Feng Shui in your home office.
1 – Kill the Clutter
Clutter has been shown to have a negative impact on the neutrons in your mind which creates stress. Get rid of the clutter, get rid of the stress. Energetically, too many objects also allows for your energy to become stagnant and stuck. All this will lead to lower levels of creativity, inspiration, flow and abundance. Try stick to the 50% ratio here – yep, as much as 50 percent of your desk should be clear, which means it's time to hide those cords!
2 – Add plants
The element of wood is connected to networking, expansion, growth, wealth and opportunities. Adding a plant to your desk can improve productivity and boost money flow. Place your plant in a red pot and invigorate the success of your business even more (red is a good luck colour for energy and creativity). Also, if networking or sales is important to your work, don't forget to display your business card on your desk for connectivity, growth and prosperity.
3 – Focus on light
When I worked in Day Spas, one of the first things we would do in the morning was close the blinds and light candles. The soft light was relaxing. Beneficial for a massage, but not so good for a home office where you need to be alert and focussed. Researchers recommend using blue light-emitting diodes (LEDs) and full-spectrum fluorescent lights in buildings during the day; both have enough blue light to trigger the circadian system and keep you awake and alert.
4 – Desk Position
In Feng Shui, the position of your desk is very important. Place your desk facing the door because this gives you a position of power and puts you in charge of your life and your business. It is called the command position and will help you welcome opportunities coming through the door, rather than turning your back to them. If your desk is facing a wall, with your back to the door, place a mirror on the wall or desk in front of you, making sure it reflects the doorway behind you. This will help to put you in control of your environment so you can relax and focus on your work.
5 – Go vertical
No, I don't mean that literally, you can stay nice and comfy in your chair, but consider integrating some vertical lines and shapes in your home office to represent growth and expansion. In my home office I have bookcases to create the feeling of height. You can also add some lighting where the light travels upward, or place a tall tree to a corner to make the space feel taller.
6 – Art work
Art can uplift energy and help create inspiration and creativity, but be aware of the topic of your art. A sinking ship doesn't really bode well for a business. If you can look at any art (pictures, sculptures etc) from your desk and feel joy, happiness and inspiration, it can lead to abundance.
7 – Keep work and rest separate
Offices in bedrooms are a big no-no. Attracting (and maintaining) positive energy will require you to be mindful of how you use your space. I know that it's tempting to keep your laptop or mobile phone next to the bed.  After all, you may get that very important email, or someone may comment on a post you need to respond to.  But set your boundaries and get to it later.  Your bedroom cannot be an oasis of calm if you work in it, so make sure your work areas and your rest areas are separate.